Story Concept
Before you start your comic, it's important to map out your story. This includes writing out a script and storyboarding your panels. If you're working with a team, your script and storyboard should be communicated clearly so that everyone on the team knows what is happening in the story. If you happen to be working alone, then there can be some leeway in annotations and quick handing words and drawings.
Script
We are going to be looking at scripts of different comic writers and see their techniques.
Example 1: Chuck Dixon Nightwing #39
Example 2: Mike Carey Lucifer #4
Example 3: Erica Schultz Swords of Sorrow
Example 4: Brian K Vaughn Y #18
As you can see all the writers go by panel to panel. Schultz even provides photo references when talking about certain objects. Keep in mind that these writers are writing a script that is meant to be understood by more than one person. Aka when an artist looks at the script, they should know what the writer has in mind for the scene.
Character Design
Before getting down to drawing your comic, you have to cement the look and feel of your main characters. This can be done through concept art and reference sheets.
For more info about what to include in character sheets, Whyt Manga breaks a couple of different methods down and even includes expressions and angles.
More than likely, you'll have different iterations of your character design. It's best to know your character's key concepts and whether or not the designs you've drawn up will match that. See below for some quick tips on figuring out key characteristics and visualizing them.
3d Total: Quick Character Design for Comics
StoryBoarding
When you storyboard, you are visualizing your script. Getting down your basic idea of what the scene is. How many characters, their actions, the environment/setting, the perspective/angle it's being viewed. In good practice, it's good to annotate using notes and arrows to give yourself or the final artist a better sense of direction.
Storyboards for film are also a great resource to look at. Since genres also apply to film, it would be best to look at films that match the genre of your own story.
https://www.studiobinder.com/blog/storyboard-examples-film/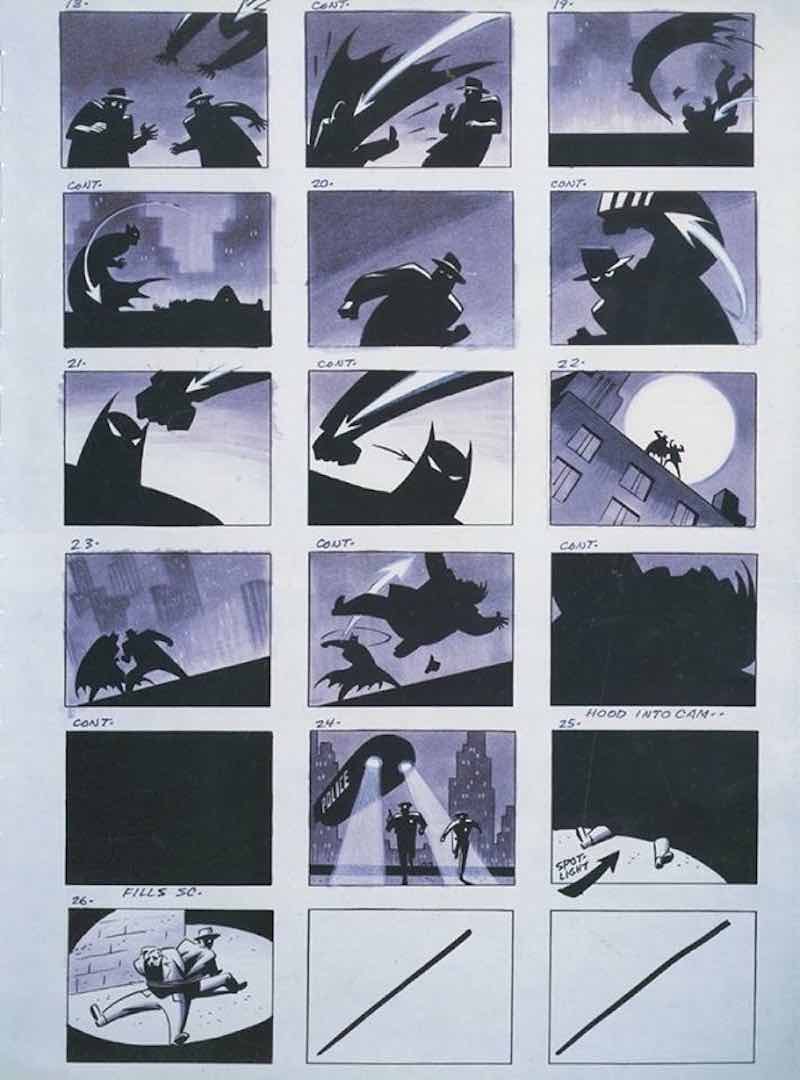 For more detail about techniques for storyboarding I highly recommend checking out this article (2 parts):
Exercise
Mod 2 Ex 1:
Take a scene from an iconic movie and script and storyboard 1-2 pages from it. Keep this exercise in hand as we will use it again in a later module.
Mod 2 Ex 2:
If you are currently planning to draw your own comic, look at storyboards for films in the same/similar genre of your comic. Annotate key elements that you can incorporate into your own storyboards.